MODULAR KITCHEN
We assign experienced interior work to help you with the whole process. We believe in making Furniture and its interiors elegantly at affordable prices, we provide the best home décor ideas to customers including kitchen, bathroom, and wardrobe designs. A kitchen is a place where different foods, habits, and cultures come together. The word modular stands for different modules or units that make up the Modular kitchen. Experts recommend that an ideal kitchen need not be stylish but should be functional.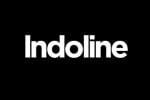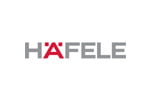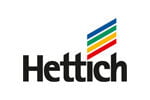 Island Kitchen
Serving as a focal point of the space, the island kitchen design offers a break from the monotonous wall perched kitchen. Along with a fresh breath of creativity, this design carries way more in terms of utilities such as extra storage and seating space.
Open Kitchen
A completely handleless kitchen including a beautiful island with open storage units, similar skirting in matt painted finish and harmonised colours and textures, replete with a suitable breakfast table and tall anthracite acrylic covered units.
L Shaped Kitchen
Veneers with flow-of-grain patterns grace this kitchen to create an elegant yet comfortable feel. With atmospheric lighting that highlights the exclusive profile glass shutters, scratch-resistant acrylic base units, matching matt-finish skirting, a breakfast table and wall unit, you're sure to keep coming back.
Solid Wood Kitchen
Solid wood doors with a generous amount of white and just enough umber tone accompany an island with matching skirting in matt painted finish and unique lighting to make you feel comfortable and stylish.
L Shaped Designer Kitchen
Tall units with a natural wooden finish complement the stellar ivory lacquer texture of the units, with colour-matched matt painted finish skirting, and draw attention to the wooden handles while reminding you of a calm and serene atmosphere.
Island Glass and Veneer Kitchen
Wooden brown and minimal white set the mood, while the back-painted satin glass on a seamless profile with matching doors, matt-finish skirting and a table showcase perfection in finishing.